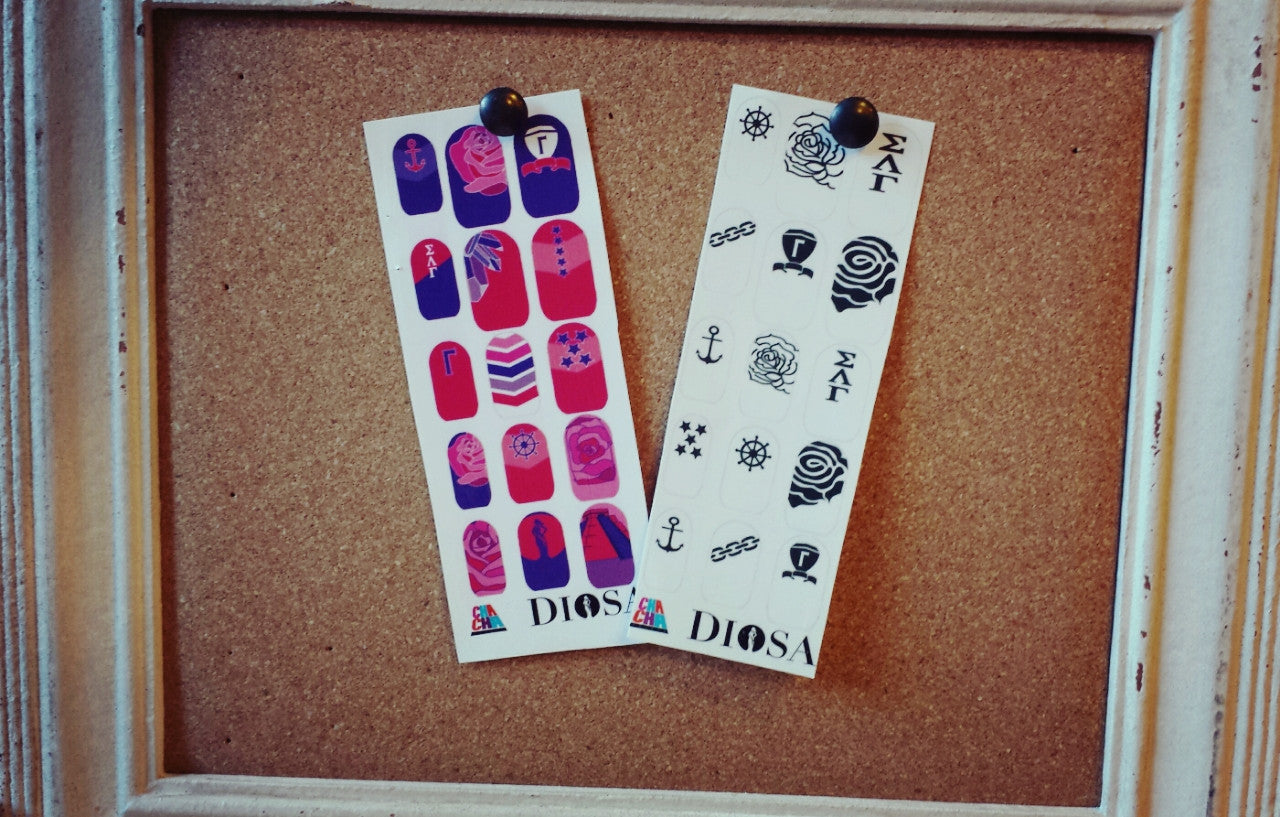 Sigma Lambda Gamma Nail Decals v24
These non-toxic water slide nail decals are long-lasting and easy to apply.  Wear them one at a time or wear them all at once!  These water slide decals will allow you to rep Sigma Lambda Gamma -- every day!  It's paraphernalia for your nails!


BLACK:
These are black and transparent. You can wear them over ANY nail polish color or just over your nude natural nails. 
COLOR:
These colorful full coverage water slide decals will show as-is on your nails regardless of the nail polish color you have on.  You can wear them over your non-polish nails and nails will appear colored. 
Exclusively designed by Sarah "Vibilla" Bernerro [Founding Line Captain at Towson University "Sigma Gamma" chapter
When submitting your order, you must provide the following information in the "Special Instructions" section of the order form:
Full Name (including maiden name)
Entity Number
Entity Name of where you became a Gamma
School Name
Year you became a Gamma
For Example: Diana Lopez Long, #28, Phi Alpha, Penn State University, 2001
Once your information is confirmed by national headquarters, your polish will be shipped. 
50% of all sales will be donated to the Sigma Lambda Gamma Education Foundation.