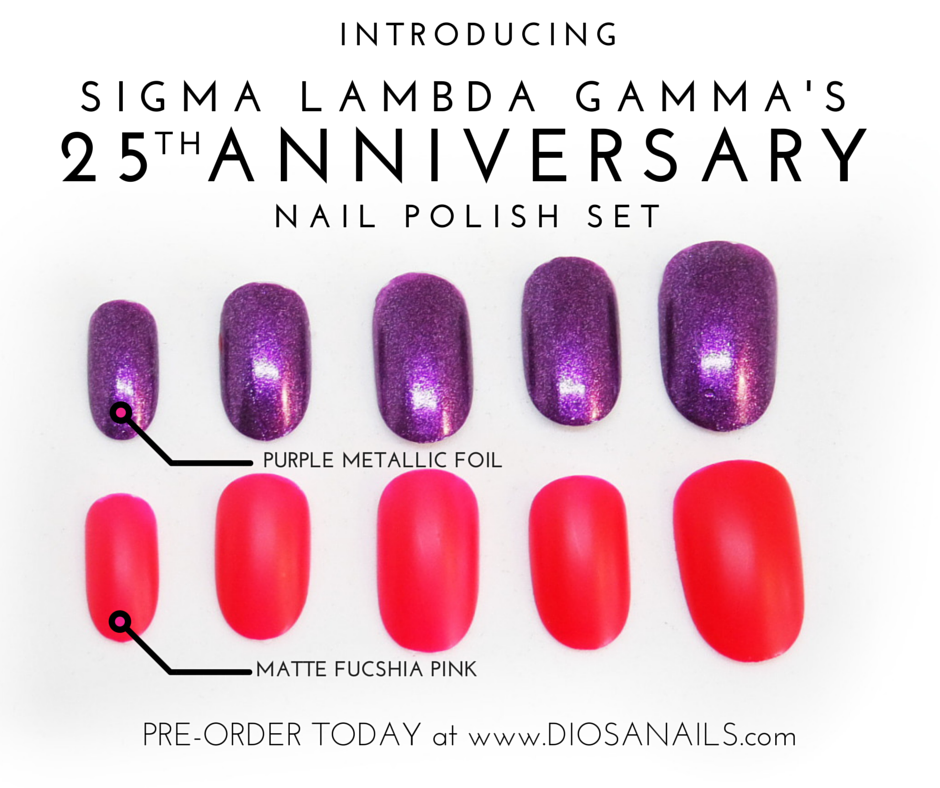 Sigma Lambda Gamma 25th Anniversary
This Sigma Lambda Gamma National Sorority Exclusive nail polish may only be purchased by members of the sorority.  It was created to commemorate the sorority's 25th Anniversary. This is a limited edition set that contains one (1) one matte pink nail polish and one (1) purple metallic foil purple nail polish. 
When submitting your order, you must provide the following information in the "Special Instructions" section of the order form:
Full Name (including maiden name)
Entity Number
Entity Name of where you became a Gamma
School Name
Year you became a Gamma
For Example: Diana Lopez Long, #28, Phi Alpha, Penn State University, 2001
Once your information is confirmed by national headquarters, your polish will be shipped. 
50% of all sales will be donated to the Sigma Lambda Gamma Education Foundation.